This is my place; the place I will share my own thoughts throughout our journey.

I hope one day it will mean something to someone.
June 30, 2016
Reflections on the past 20 months
It's hard for me to think that almost exactly 2 years ago, I was 14 and had just heard my parents tell us how we are going to leave our home town behind and travel around South Africa. I remember being excited, though unsure what to expect and rather nervous too (though not afraid. I wasn't afraid at all, for some wonderful reason). And now, 24 months later (of which about 20 we didn't know where we were going to end up), 2014 and my life up till then seems absolute ages ago.
Of the 20 months, for about eight we were nomadic and living out of bags and boxes (bags for clothes, boxes for books and food, literally), or working as volunteers on workaway.info farms. We saw an incredible number of places, including cities, cultures and nature landscapes almost everywhere in South Africa, which most people usually see a little bit at a time, spread out over their entire lives (or they just never see it).
Some personal highlights during this time:
~ fetching the cows in the rain on OverThere Farm (despite realities such as mud and cold, it's a very calming thing to do),
~ rescuing a little penguin, shell hunting in secret, hidden-away caverns and nearly falling over when an octopus just missed slip-slopping over my feet on the Shipwreck Trail,
~ walking down the European-style main street of Grahamstown, Provost Coffee Shop with its epic music, and sending postcards to grandparents in SA's oldest postbox – I felt so vintage.
~ Climbing the Paarl Rocks was different,
~ discovering the stunning Vergelegen wine estate and gardens were very unexpected (for me),
~ standing just a few moments on Stompneusbaai's beach, alone with thousands of huge, similar white shells stretching away to the left and right,
~ swimming in the farm dam after some good hard work on a sweltering hot day (during our time as volunteers on St.Ancothesa),
~ listening to Nama stories around a campfire, seeing the moon come up, and go down again (when you wake up), having splash wars with Michael (our guide) on the Orange River,
~ Chapman's Peak drive and my first view of Hout Bay (it looked just like paradise), cocktails at a local pizza restaurant that evening,
~ the single, gorgeous Disa flower we saw at the Groot Winterhoek Nature Reserve, and the scenery too,
~ the Strand's giant ice creams (best in South Africa, if you ask me),
~ almond picking and peeling at Kruistementvlei Farm, and
~ our fantastic hikes in the Cederberg (The Cracks, the Arch), as well as camping with ouma and oupa.
2015 was different from anything I've ever experienced, and despite not being part of our (physical) travels, I never knew how much we needed this year-long break from society.
Highlights for 2015:
~ the safety on the farm – I could take long walks all alone, wherever and whenever I wanted to,
~ the natural rhythms of nature, and specifically how when you work with the seasons, you really save yourself a lot of frustration,
~ the rest; I had a break from over-stimulation as well as any activities,
~ the quiet, the wind, the mountains, and the darkness at night (one can see millions of stars there),
~ the week I visited new friends near Molteno on my own, reading To Kill A Mockingbird, milking tiny cows (Dexters), and working in their vegetable garden,
~ The Stand 2015 church camp in Wellington, as well as the Voortrekker camp Seejol,
~ collecting heart shaped rocks (I saw them everywhere, really),
~ Spring time and all the beauty that came with it (fruit orchards in bloom),
~ the classy Belfry Kitchen restaurant and magnificent autumn arboretum in Twee Riviere,
~ Nassie! I've always wanted a cat, and
~ really developing and practising my photography skills, despite not having a proper camera (it goes to show that it's the photographer that counts, not some fancy camera).
Some personal low points:
~ Climbing out of a nice fresh shower – and being blasted by a cloud of smoke from the donkey on OverThere Farm,
~ being cold (in KZN, the entire Cape, even Springbok and the north! Our timing sucked – I feel like we missed a summer somewhere),
~ feeling lonely and forgotten (especially at Somerset West),
~ having family fights and wishing I could just trade them in for a week or two,
~ being exhausted but I don't even know why,
~ school chaos in a tent at PE,
~ getting blasted in the face with sand on the Shipwreck Trail,
~ friendship disappointments, and
~ seeing the after-New Year's Eve-party mess and the huge amount of garbage being blown into the ocean at Cape Town's Waterfront, despite trash cans standing everywhere(!); the human race really suck sometimes.
Strange things that happened:
~ I felt rather awkward living in someone else's room in Springbok (where we rented a fully furnished house in unusual circumstances),
~ climbing a mountain on order to see the wonderfully weird 'Half-Mens' plant,
~ seeing all the animals of the Kruger National Park in one day,
~ getting the fright of my life when our canopy tour guide yelled just as you launched from the platform, and stopped you for a smile,
~ camping alone as a family under the massive autumn trees in the giant caravan park in Pilgrim's Rest, and
~ having a conversation with a Muslim girl while swimming at the Strand.


Getting to know myself, I realize that I loved:
~ swimming in the red tide at PE and watching the dinoflagellates swimming around me,
~ watching a whale leap for joy from one end of the horizon to the other,
~ tapping my foot to a colourful musical fountain,
~ the Kalahari and it's different beauty, with red dunes and plains of waving golden grass ('goue grassies') in the evening sunlight,
~ waking up late at Stormsriver to raise my head a bit and watch the Big Blue through an open tent door,
~ eating tons of chocolate on my Sweet Sixteen (oh puns),
~ pasta the proper Italian way (made by an Italian – we visited them on a farm near the Kammanassie), and
~ sleeping under the stars on Christmas Eve 2014 and on the Orange River.


Through it all, I missed:
~ my own room/space that I could decorate for myself and be alone in,
~ a few friends from Potch that I've known for a long time, and
~ my dancing/ballet, including my class and teacher interaction specifically.
I couldn't go without:
~ my camera (during most of the trip, it was a Samsung Galaxy S3 smartphone),
~ my earphones (ATTENTION, this is a lifesaver), and
~ my 'kamerjas' (so fluffy).


Top Lessons I've learned:
~ being forced (by the blog..) to look for interesting detail in the everyday doings of life (especially during 2015, when we weren't constantly seeing new places etc.), I've learned to notice and appreciate the little things in life a lot more than I used to, as well as how to sum it up nicely (meaning when I compare my first few blog posts to my last few posts, I've definitely grown),
~ I realized what an enormous role one's attitude and perspective
plays in absolutely everything (obvious statement, but when you start applying it!),
~ learning that God is good, not because my parents told me, but because I've actually seen it in my life as well as our journey, and
~ stuff is just stuff – you actually need a lot less than you think.
An interesting realization I've had is that a lot of people have this 'travel dream', in which they want to see the world (maybe with a couple of friends) and have a romantic, happy-go-lucky, careless and flexible kind of lifestyle for a few months, or maybe a gap year or two. I was one of them, but I've now realized travel, especially as a lifestyle (not just vacations), is rather overrated in this context. It's not just one big vacation (though some people probably think what we did is exactly this). It's life. You get your ups, your downs, lessons, fun, disappointments, worries, pleasures. You learn, you grow, you change.
Life is a million little things, not one big thing. Once you realize that, and start living out each day as your own, the journey begins.
December 25, 2015
"Unless we have something worth dying for, we've nothing worth living for."
Francine Rivers
Sitting here, writing, with an upward glance I can look at the mountains through the window. In three days, we leave. I haven't felt sadness like this in a long time. It's good pain. The pain of bark as a tree stretches and grows, cracking, hurting. The pain of a spring blossom fading and dying, replaced by purposeful fruit. The pain of an eggshell, cracked and broken, having served its purpose and done with protecting developing life. I feel like a chick looking back the shell. I haven't arrived, but I've left. The more I learn, the more I know how little I know. It's easy to feel lost, but feeling something doesn't make it true. We are not lost - I am not lost. Something is coming. Again.


December 11, 2015

~Observing Growth~
Halfway through December, the seasons has swung around once more and 'our' plum orchard is in summer greenery. In all the orchards the fruits have been growing, from blossom to tiny green lump to green fruit. The amazing part is how utterly subtle this is happening; plums, apricots and peach, all are forming silently and unnoticed because of their green color, blending in with the leaves. We know that a tremendous amount of activity and growth is occurring in the trees, but it is so easily missed because of the silence.

I believe this has been the case not only in the trees, but in our lives as well. It has been a quiet year, much quieter than ever before. We've all grown a lot (not just physically), but same as the trees, it is not necessarily obvious. There is so much beauty in this kind of growth, because it is not bright or colorful or attention gaining. It is giving its all for nothing in return. Nothing, that is, except the joy of living for one pair of Eyes only.....and those Eyes are worth the world.



October 12, 2015
So, after not posting anything here for ten months I am breaking the silence. I've been keeping up with the blog, but my reasons for not writing here?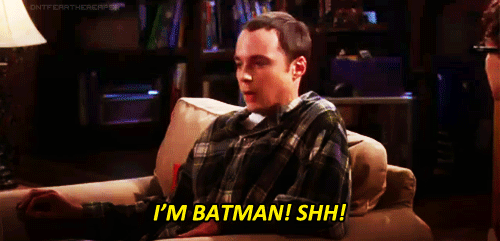 It has been a surprisingly busy 10 months, as you may have guessed, but also strangely chilled.
1) I'm busy with the last 10% of Grade 9, which is a great but tiring feeling - because, children, what comes after nine?
2) I've worked faithfully at my job every week (cleaning a neighbor's house) and my effort has paid off - I've saved enough for buying my own laptop!
3) I've gone on plenty of walks alone, and cried and prayed and thought a lot, perhaps too much (the thinking part).
4) I've made friends, gone to parties and baked cookies.
5) I've learned my lessons. Not only from the farm, but also from myself and 2015, and I am ready to move on. Not all of the lessons are typical things you can put into words and write on a list - some are just life experience, and a certain knowing and feeling of opinion that wasn't there before. But I am blessed, and thankful for this life.
҉
December 31, 2014
Christmas!!! The word has so many different meanings to different people. For some, it means seeing family from far, or lots of presents and decorations, or just good food. Others see it as a time of extravagant spending; others are more religious and keep it solemn with Bible reading, and perhaps the children have a play depicting Jesus' birth. Still other people see it as a time to reach out and give, helping the poor, homeless and hungry.
But what is the real point of Christmas? I don't believe it's the exact day Jesus was born 2000 years ago (how could they prove that? There are 365 days in a year and for all we know he could have been born in a leap year on Feb 29th!), neither is it the night Santa Claus fly around over the earth in a giant spaceship delivering presents. Is Christmas simply something humans invented, or does its origin have something more to it?
To be honest, I don't have all the answers to these questions myself, but I do think it shouldn't be all about expensive gifts and Christmas trees. There is something magical about the festive season; when I see the lights, stars and smiles, I feel as if there's a curtain in front of my eyes that keep me from seeing beneath the surface.
In Luke 2:13-14 I noticed something about Christmas though: "Suddenly a great company of the heavenly host appeared with the angel, praising God and saying,
"Glory to God in the highest heaven,
and on earth peace to those on whom his favor rests." "
They were praising God. For me personally, I think this is a message of what Christmas should be about. Thankfulness and praise to our Father for what we have. Helping others and festivities are not bad; that's not my point. I think if everyone started to look at what they have rather than at what they don't have or want, the world would be a very different place. Traveling makes you realize how little you really need to get along (we are already sending stuff back and giving other stuff away), and because I have that and more I am thankful. Think about everything you have today; make a list (I dare you). Then go through it and see what you really need, and what are luxuries or unnecessary. You'll be surprised.
December 4, 2014
Camping here at Storms River, I look back at November 2014 with absolute thankfulness. It was a month filled with just the right amounts of rest, adventure, sightseeing, museums, and camping. We are getting more and more comfortable with putting up our tent, living in it, and dealing with change as soon as you've settled somewhere for a short amount of time. I think living in a tent makes you much more sensitive to and aware of nature, as you are much closer to it on many different levels.
When we weren't camping, we were being tourists. This, however, is not something new as we've gone on many such adventures (before this year's travel) getting lost and spending money in a typical tourist fashion. Oh well.
I am really really glad that school is finished, although it is a rather frightening idea when I think ofnext year's work; grade 9, with double maths and double science and goodness knows what else. Whenever that happens though, I stop thinking of it, preferring to think of other things I know will never happen instead. I think and think and think and think.... Then end up with very little except time spent (or wasted, depends on how you look at it).
I mention this because many people would think that we are jumping from adventure to adventure, from this hike to this canopy tour to this museum and that outing. The truth is, getting bored is super easy. The question is not always what you could do, because there are lots of things you could do. Go for a walk, read a book, write, swim, sit on the rocks. The question is what you want to do. I believe that question is not only something we should ask ourselves from day to day, or moment to moment, but also from month to month, and year to year, and lifetime to lifetime. What do you want to do with your time, aka you life?! Yes, I know sometimes you think you don't have a choice, and that there are so many things you have to do, but the plain truth is there is always a choice. Even with things I don't particularly like (aka trigonometry), I choose to do it because I know if I want a good matric one day (if I want to go study), I have to have maths.
What I'm trying to say is that we are constantly making choices with our time, and that is what forms our lives. People who make choices and then complain about how unhappy they are and how little time they have for themselves wear me out, because in the end they chose it!
What am I going to do with my time?
November 3, 2014
A month has passed and OverThere Farm is behind us. We have memories, mud on our gumboots, and new respect for hard work. Personally I had my ups and downs and I think I can safely say I am not a farmer girl. The experience was worth it and wonderful for general knowledge, but I wouldn't want to live like that. The focus is shifting now though, and I have a lot of science to catch up with in November. I'm also really looking forward to the 5-day hike we are starting Saturday.
Something I noted in October was that as you go through experiences, you tend to get absorbed in the small details, inconveniences and immediate pleasantries. Now and then, it's good to step back and see the big picture (as well as the reason you find yourself where you are), to realize that something much bigger than you and the fact that your toothpaste is finished is going on. What is that bigger thing?
I have no idea. But that's what this is all about, isn't it?
October 17, 2014
Weather, words, work and sleep.
Whenever I look at a calendar, I get this funny feeling in my stomach. Only 2 weeks ago, we were still in Potch. I had my own room (which I miss already); everything was safe and well known.
The last 2 weeks feel like eternity. Strange, muddy, beautiful, cold eternity. I'm exhausted every evening (not just from farm work). I like it in a way though... I can see my family's confidence growing, I get to know the people and animals (and actually remember all the names), and best of all, I sleep like never before. I know, this is rather ridiculous ("belaglik!" a farm joke). Surrounded by farm life, and lots of things exciting, I notice I'm sleeping better. That may tell you something about my energy levels.
Life consists out of words as well. I'm still getting used to blogging, but luckily with the combination of the current weather we are getting, it's not too bad. It's October but here in the northern KZN it's freezing cold and raining. I am definitely a sun lover. Thank goodness for chocolate and jelly tots.
Sepember 28, 2014
Saying goodbye to the house of my childhood was emotionally harder than I thought it would be, and I shed a few tears as we finished up.
As I walked through our beautiful old house for the last time, I thought, if a house could talk, and feel, what would this one say? I could sense the memories. The beauty of it all is that as time goes on, places and houses make memories. For me it's special and in moments of selfishness I wanted to keep it for myself. It's my house, other people have no right to live there!
But as this whizzed through my head, I realized that before me, the house had other people as well, and their memories also stayed inside the cracked walls. As I grew attached to the place, so people had in the past, and so they will in the future after me. This helped in saying goodbye.
God also knew I needed a little help in really, truly leaving it all behind, so He arranged something very special.
As my parents packed the trailer, a really strong wind started blowing and the light turned that strange colour it often does before a storm, illuminating the light green of spring in the garden beautifully. I wandered to the back porch and watched as rays of sunlight shone through the raindrops falling over our huge backyard (that sounds poetic doesn't it?). I cried a few tears as well, but as I walked back around to the front, I noticed a beautiful rainbow just behind the big oaktree in front of our yard. Who would have guessed on our last day in Kock Street 23 there would be a rainbow? As I watched it, a phrase popped into my head.
"Hold onto the rainbow. Hold onto My rainbow."
August 16, 2014
"But what if....?"
Something that bothered me when my parents first told me about the possibility of this adventure happening (after unbelief of course), was the question which always causes doubt to creep in.
What if... it doesn't work?
What if... something happens?
What if.... we lose all our money?
What if... it's absolutely horrible and I hate travel?
What if.... I get homesick?
When I thought about it, my stomach made somersaults. Was this really God? I prayed, but didn't feel certain about anything.
Then, small things started happening, time passed, and the idea seemed still far off and unreal, but not as scary any more.
Confirmations that could easily go unnoticed happened. I got an email from a website I'm subscribed to titled: "Travel Smart - Part Two." Friendships died away. A longing for what we experienced earlier this year (February and March' getaway) surfaced again. Slowly, it seemed a better and better option for us.
Sometimes, you ask God something and you don't get an answer immediately. But that is part of the answer. Maybe you need some time to process it, and eventually God does answer, at the right time. The strangest thing is as the day of departure comes closer, the 'what if' questions and fear fade. I'm not scared anymore. Just excited and ready for something amazing.
June 26, 2014
A very special
video
I discovered. Take the 4 minutes to watch it.